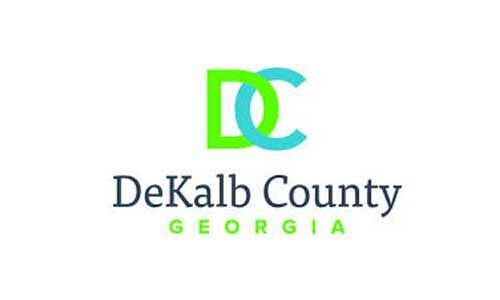 DEKALB COUNTY, GA—Advance voting for the Nov. 2 municipal and special elections began today and ends on Oct. 29. Designated polling precincts will be open during the week on Monday through Friday, 7 a.m. to 7 p.m.
Saturday advance voting days are Oct. 16 and Oct. 23, 9 a.m. until 6 p.m. Sunday     advance voting days are Oct. 17 and Oct. 24, noon until 5 p.m.
Drop boxes are under 24-hour surveillance inside designated advance voting locations and are only available during advance voting hours.
For more information, visit www.DeKalbVotes.com or call 404-298-4020.
DeKalb County's Board of Registration and Elections is reminding voters of four polling precinct changes as they head to the polls. Some voters in Chamblee, Doraville and Stonecrest have been assigned a new polling location this election cycle. DeKalb elections officials said residents impacted received correspondence in the mail regarding their new polling location.
Following are the polling location changes:
Previous Polling Location
New Polling Location
Chamblee Civic Center

3540 Broad Street

Chamblee 30341

Chamblee Public Safety/Municipal Court, 4445 Buford Highway NE, Chamblee 30341
Doraville City Hall

3725 Park Avenue

Doraville 30340

Doraville Civic Center, 377- Central Ave., Doraville 30340
Rock of Ages Lutheran Church

5135 Memorial Drive

Stone Mountain 30083

Georgia Piedmont Technical College-Clarkston, 495 N. Indian Creek Drive, Clarkston 30021
City of Stonecrest Annex

(Sears Building-Stonecrest Mall)

2929 Turner Hill Road

Stonecrest 30038

Stonecrest Library, 3123 Klondike Road, Stonecrest 30038
2021 Key Dates to Remember:
Oct. 4 Last day to register to vote for Nov. 2 General Election
Oct. 12 – Oct. 29- Advance Voting period
Oct. 16, 23-   Saturday Voting
Oct. 22-  Last day to submit absentee ballot application for Nov. 2- General Election, Special Election
Nov. 19  Last day to submit absentee ballot application for November General Election Runoff
Nov. 30  General Election/Special Election Runoff Date
On Election Day, DeKalb VRE will have staff stationed at changed polling locations to redirect voters. Signage will also be posted onsite at previous polling locations to alert voters of the change.